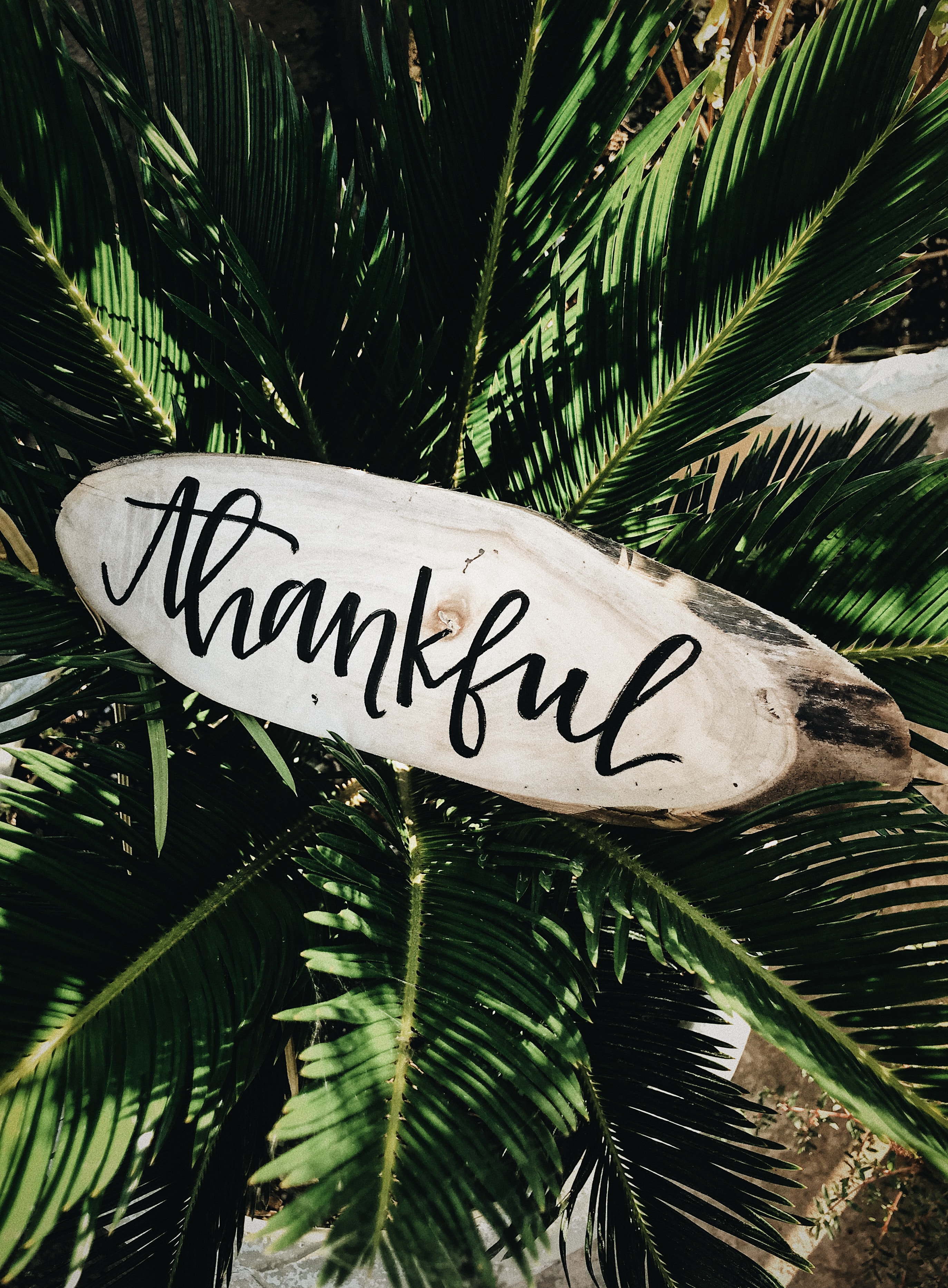 Wow! What a year it has been. Amid all the hard work, there is much to be thankful for. First, and always, I am thankful for family, and most particularly Dan and Zoe. Dan is my wonderful anchor, mentor, and partner for innumerable follies over the last 28 years. And Zoe, well everyone needs something to make them laugh. At the age of 12 she remains the most mediocre, headstrong dog we've ever had, but we love her in spite of it. She, on the other hand, regards us as human treat dispensers. Just call me "Pez".
I'm thankful for my amazing friends, and partners in my follies (you know who you are). You have blessed me with your friendship and made my life richer and more fun. I am honored by my numerous clients who have blurred the lines between friend and client and family. You have given me purpose, a successful business, and friendship for which I am ever thankful. This year in particular I was humbled by the number of transactions done with "old" clients, some of whom completed their 5th buy or sell transaction with me. This is a compliment that I take seriously as I strive to give my client/friends the experience that they want and deserve.
I'm thankful for energy! From a business standpoint this has been one heck of a year as I embraced disruption- the darling catch phrase of the business world that denotes growth and evolution. This was the year to shake things up in my real estate business model. After following the pundits' recipe for success, I realized that I just plain did NOT want to build a big real estate team. It took me away from the personal interactions that make my business fulfilling. So, at the top of the year I returned to solo practice, and I'm excited for my former team who have found solid ground in pursuing their unique vision. I was happy/sad to see my wonderful assistant, Pam, fall in love and move to Maryland. So that leaves me fully immersed enjoying the personal side of real estate more, while also making sure that I have the behind the scenes administrative team needed to support me.
These transitions highlighted the need for me to have more local support from my Brokerage. Early October I moved my business to Keller Williams Tampa Central. I am thrilled to be part of a large, dynamic, energetic, professional and local group. I'm excited about the future of this office, and happy to be a part of it. My phone number and email are the same, just the logo on my card has changed.
Embracing technology has always been fun for me, so I disrupted a few more things just to keep life interesting. I changed my website provider in an effort to provide more relevant local information; I blogged, tried my hand at video and adopted Facebook live, tried more than one CRM, some Instagram. You'll see more of this in 2018 as I sharpen the tools to share knowledge and useful content. I'm thick into the planning and writing of a Seller Boot Camp that I'll unveil in January 2018 on Facebook live. Think of this as Everything You've Always Wanted to Know About Selling Your Home *but were afraid to ask.
I'm thankful for the freedom to travel. What's the good of all this work if you don't have some fun? I went 60'ish crazy and made a somewhat solo trip to England to see The Who, visit friends and family. It was an amazing trip from start to finish. Best quote from my partner in this folly "I've never seen so many canes at a concert before"! The Who rocked the house and sounded every bit as good as they did in their heyday. London was awesome and I hope to be able to take Dan there someday.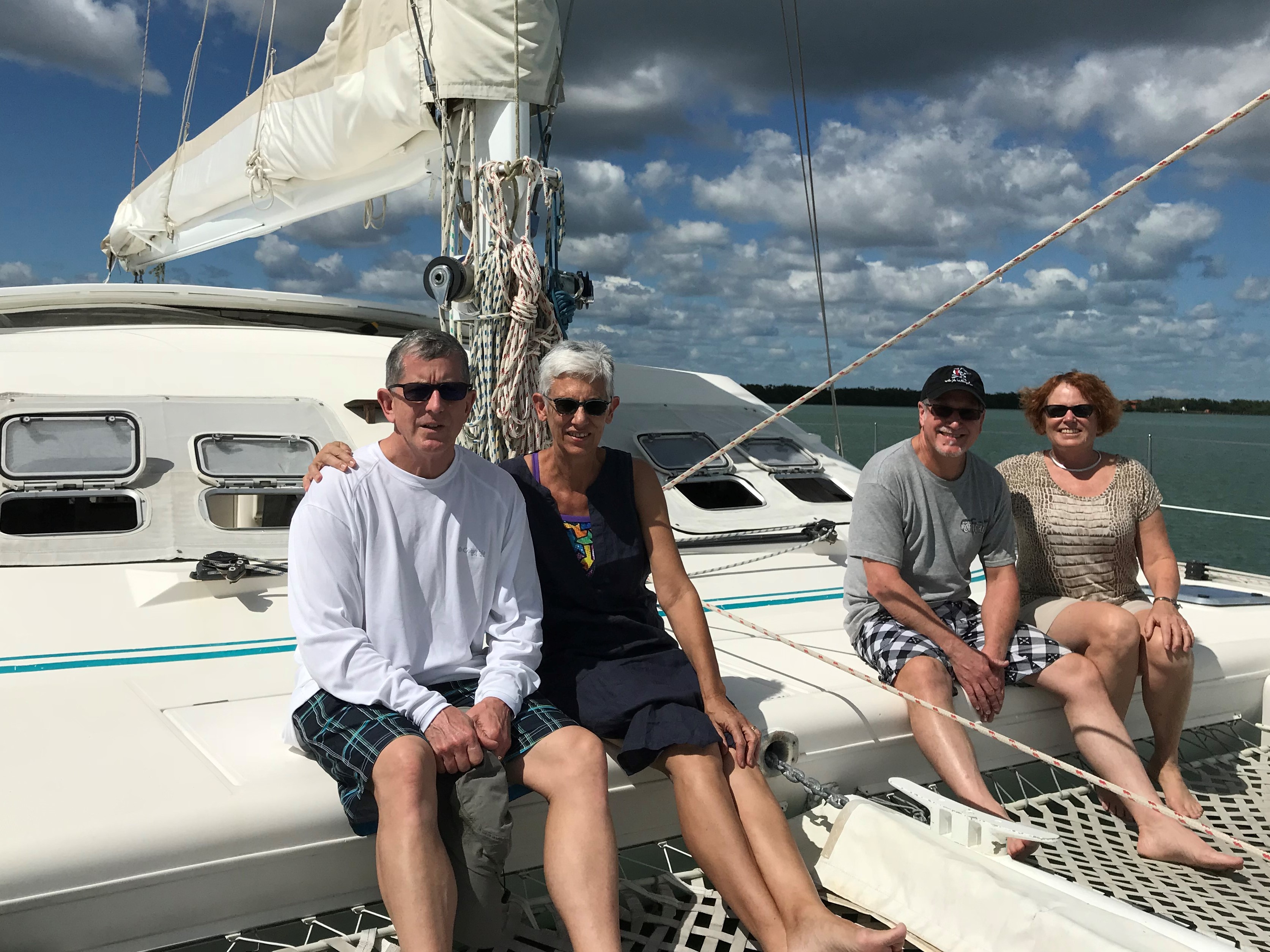 Dan was able to join in the next folly- a week on a catamaran off the coast of Belize with our wonderful friends and traveling buddies. This was our Vacation Unplugged tour, lol. We had little connectivity and were forced to swim, snorkel, eat, drink, read and sleep all day. If we could bottle the feeling of peace that we enjoyed that week we'd be millionaires.
And now on to the end of 2017. May you have a wonderful holiday season and enjoy the blessings you deserve. Join me in some new follies in 2018, and have some wonderful follies of your own. Now let's get down to important business- please pass the mashed potatoes