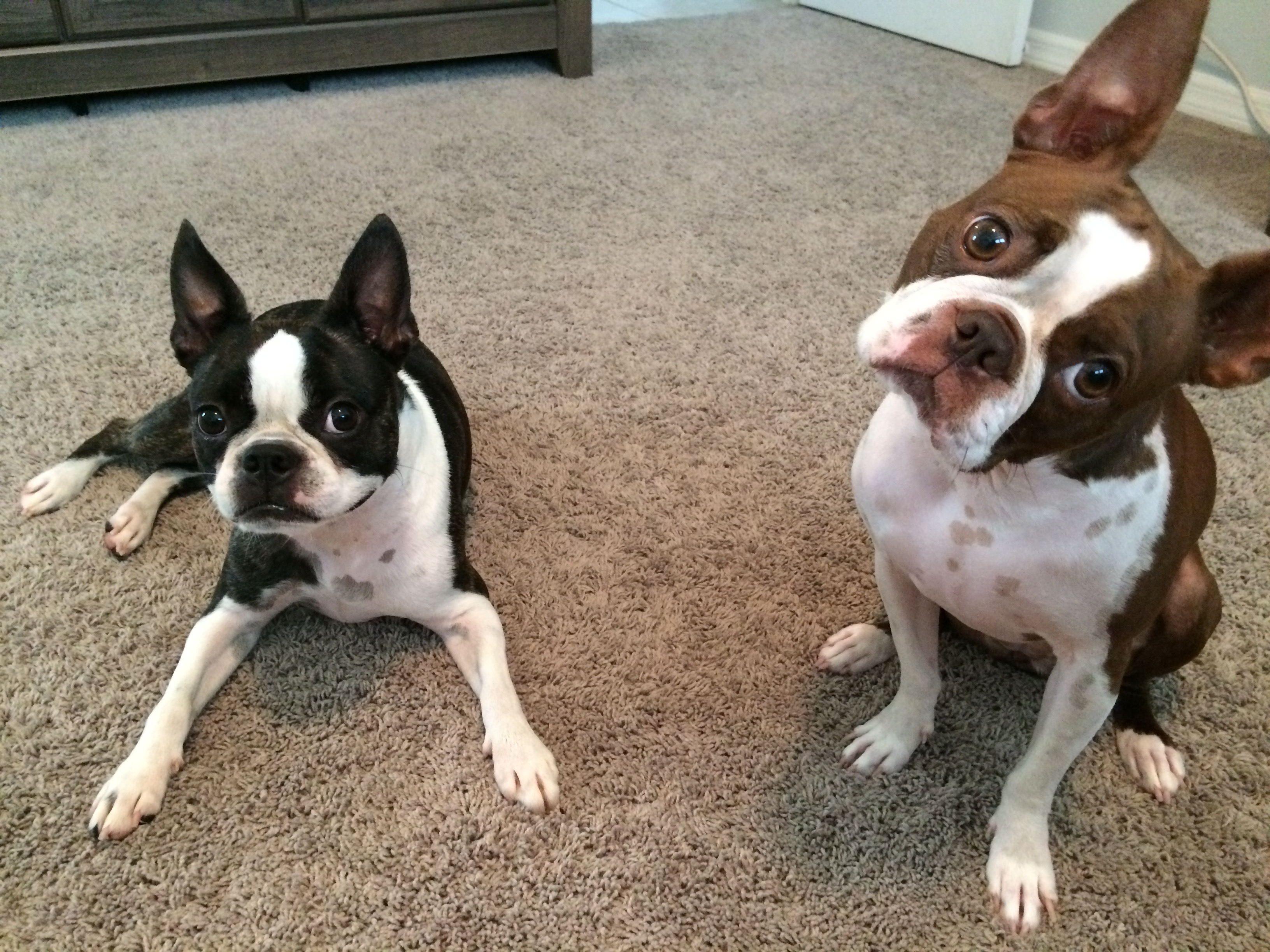 Hi everyone in the blogosphere. It's Lucien again and today I am writing about dogs, well specifically pets and real estate. The picture above captures my two goofball Boston Terriers Burpee and Olive. Yes, they are like children, spoiled needy children that is. But what do they have to do with a blog about real estate and the Tampa Bay Lifestyle? Believe it or not a bunch.
If you are in a rental like an apartment, townhouse or house you can understand that a landlord has a pet policy to protect the value of their asset. Makes sense. After all, not all pet owners are responsible pet owners. But did you know that some HOAs (Home Owners Associations) restrict type, breeds and numbers of pets that you are allowed to own? This must be a consideration if you are looking to purchase a home if you own pets or don't necessarily like having pets around you.
Enforcing pet restrictions (along with other covenants) is the responsibility of the HOA Board. If a homeowner refuses to comply with a violation the board can fine them (if in the community's governing documents). If the homeowner refuses to pay the fine or to comply further the HOA can bring that homeowner to litigation in which the outcomes range from a court order to remove the pet(s) forcibly or further fines and in extreme cases jail time. This is why a buyer must work with their agent closely to ensure that their furry family can live at their new home.
Many people dislike HOAs, I have this discussion all the time. But in my humble opinion an HOA can help maintain property value in a neighborhood. I will write another blog post about HOAs some time. If you don't like the direction of an HOA than may I suggest you become an active member and change things? Or if you are really unhappy, I would love to help you find a home that you desire in a community that supports your whole family.
So, if you love your furry family members like I do make sure they are welcome in your new home. I love walking our dogs in our neighborhood and it is great to see all the other dogs with their responsible owners walking them daily, it really is a positive in our community. Ensure you tell your Realtor about your pets and pets you want when you are looking at homes.
If you get a chance leave a comment and picture of your fur baby on social media where you see this link. See ya later Tampa Bay.