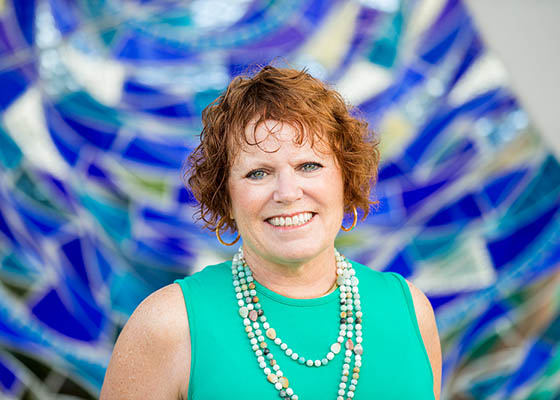 Welcome to Tampa Digs, providing you with the heartbeat of the Tampa real estate market. While I recognize that the buying or selling processes are all about you, please allow me to tell you a little about me and my philosophy to see if we're a match. You owe it to yourself to pick the Realtor that you feel the greatest affinity for because we're going to work together on one of the largest financial transactions that you may encounter.


A Little Bit About Me
I am Susie Nelson-Crowley. Real estate is my third career. I started my professional life as a registered nurse working in the Pediatric Intensive Care Unit of teaching hospitals in Florida and Virginia. I left nursing and pursued and completed my MBA while enjoying a 15 year tenure in Medical Informatics, traveling the United States and Ireland designing and implementing medical software applications. Both careers were rewarding and stimulating, and provided me with solid business experience that I now apply to my real estate business.
My husband, Dan, and I had become small-time real estate investors along the way. I became intrigued with the real estate industry and felt drawn to a business model that allowed me to work for myself and serve my clients in the manner that I believed they deserved. As a Realtor I now provide my clients with the business and analytical skills that were part and parcel of my prior successes, giving my clients an edge that not all of my colleagues can provide. And I really love all aspects of my business, whether working with buyers to find the perfect home and neighborhood or marketing a home resulting in the best financial outcome for a seller.
Philosophically Speaking
Whether you are buying or selling a home, this process is all about YOU. And I take that philosophy to heart. Simply, and foremost, I am an advocate for my clients. My job is to understand your goals, and in turn to meet those goals by obtaining the best price, terms, and conditions for you. That doesn't mean that I'm going to tell you what you want to hear. Instead, I'm going to give you access to the information that you need to make informed decisions along the way.
Providing my clients with the best experience possible is my goal, so much so that my business is largely built on referrals from prior clients. This means that it is in my best interest to assure the satisfaction of every one of my clients, to exceed their expectations. It is only by doing so that they become my greatest promoters, giving my name to their friends, family, and colleagues. This potent philosophy is the reason my business has flourished. In today's market, it's best to have a proven professional to guide the buying or selling process. Please refer to the Buyer/Seller sections of my website for a detailed description of the services available to you.