Have you ever sat on your sofa one evening binge-watching HGTV? We've been there too. After watching a few episodes it's easy to get overwhelmed with all the 'helpful advice' that seems to contradict the previous episode. If you were even considering
thinking
about selling your home, where the heck do you even start? Do normal people actually stage their home? Or is that some reality TV show myth? Let the real experts (us, duh!) help you with seven different steps for home staging success (& just getting it sold!)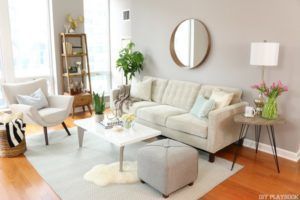 Staging is real, my friends. VERY real in fact. Believe it or not, we use staging of some variety in most of our listings. Sometimes we pull out the big guns and hire an actual staging company to bring in furniture and accessories. But, most of the time we arrange, edit, and reuse our seller's own stuff. How do we know what to do with which item? Simple- we've come up with 7 steps to foolproof our staging efforts. Interested? Thought you might be!
Before
we begin, let's clear up a common misconception. Staging ≠ Interior Design. Yup, that's right, while both address the visual appearance of your home (the pretty), the why & how differ greatly. Staging is editing & generalizing your accumulated 'stuff' to make your home appeal to the broadest range of buyers and attractively show off your space. Interior design is when you personalize your space to show off your own style. To sum it up, staging is dumbing down your home. A home lobotomy? Check out this awesome
infographic
by Staged/4More that really breaks down the differences!
We don't believe your home needs surgery, but we do believe that there are several key steps to making your home camera & buyer ready. Here is a summary of our 7 steps to staging. Each week we'll provide you with an even more in-depth look at each step with lots of photos and resources. Hopefully, you find this as helpful as we do!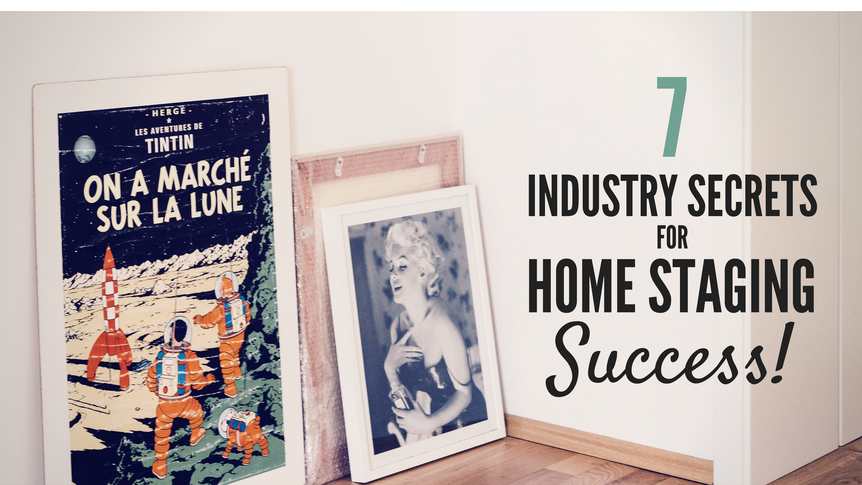 Curb appeal – This is so obvious it seems ridiculous. But it is the MOST important item on this list. Don't believe me? As Realtors, we see amazing homes go unsold because on the outside they are about as friendly as a cactus. We also show a good number of homes just because of how 'adorable' they look from the street. Today's buyers are pretty savvy and pick up on signs of deferred maintenance and neglect. And while our mommas taught us not to judge a book by its cover, she never said anything about houses!
Clean – One of the first things I learned about real estate is dirty doesn't sell. While we are all comfortable/blissfully ignore our own dirt, when it's someone else's it's filth. Even if you regularly clean or tidy up just isn't enough. We like to imagine the in-laws are coming for an extended stay. That is the minimal level of clean you are striving for. Most commonly missed areas in the mad dash to get listed are: doors/hardware, light switches, cobwebs anywhere, AC returns, and anywhere dead bugs could accumulate.
Edit – In the immortal words of one of the most elegant ladies ever, "Before you leave the house, look in the mirror and take one thing off." Preach it, Coco Chanel! Not only do I use this advice each morning, but I use it in every home staging we do. I'm a firm believer that even if you buy more house than you need, you'll find a way to fill the space. If you have an overflowing collection of books/magazines/DVDs every buyer through your home is going to think there isn't enough storage space. How do you get rid of the clutter while still living there? Always remember that the end goal is to be in a new place is X number of months. Look at the collections and figure out what items you HAVE to have between now and then. Pack, donate or trash anything else. Not only will it make your home feel more spacious, but you'll be way ahead on packing! Want more life lessons from the fashionista extraordinaire? Check out the book The Gospel According to Coco Chanel by Karen Karbo.
Neutralize – I won't lie, I love color. Bold, dramatic, saturated color! Peacock blue office, of course, Plum purple bedroom, yes, please. Even if I think these colors look amazing in my home, which they DO, I wouldn't think about selling my home without painting. Color is the cheapest and easiest way to express your personal style while living in your home. Now the goal is to get someone else to imagine living there. You never know who is going to buy your home, so you have to make it appeal to everyone. Or at least as many people as you can. While we've already tackled editing down our collection of 'stuff' & our color addictions we really can't stop there. It's important to remove your personal life (including questionable paint colors) from your home. I can hear your objections: But it's my home shouldn't people realize that I live here? Yes, buyers understand that people live in the homes they view. But it's hard to imagine living somewhere when it is VERY obvious someone with SPECIFIC tastes already lives there. If you have a collection (angels, frogs, shot glasses) it's time to pick a favorite piece and pack the rest. Buyers are easy to distract, and if all they focus on is your collection of soccer jerseys I doubt they'll remember anything else about your home.
Light it up! – One thing every home needs is more light. Light and bright always sells better than dark and dim. I always notice how buyers are attracted to homes with more 'natural' light. If you have a home that has sunlight in spades, good for you *glare*. The rest of us normal people have to fake it. First thing first, make sure you've replaced any burnt out light bulbs. Yes ALL of them, especially the hard to reach ones. Then make sure you're using the highest wattage bulb for each fixture. Still stumbling around in the dark? Replace heavy curtain with white sheers, trim back overgrown foliage from windows, and layer in as many table and floor lamps as you can.
Vignette – Ever wonder how those people on HGTV make an average home look like a million bucks. It's all about how potential buyers view your home. Oh, of course, it's also about sight lines, small decorative groupings, and the flow of the house. But, you want your home to be inviting and encourage buyers to explore it. Ever wonder why the milk and eggs are the farthest from the door at the supermarket? It's about creating a subliminal breadcrumb trail through your house that engages buyers without them realizing it. How does one accomplish this? I'm glad you asked!
Repair – This is the MOST important item on this list. Yes, I know, I said that about curb appeal, but this time I mean it. Seriously, we all have that project list that never quite gets done. We're all guilty of it (I've been halfway through hanging pictures for a year now). Minor things don't seem like much, but to a potential buyer they can add up. The easiest way for buyers to talk themselves out of a property is through deferred maintenance. "If they didn't do this, what else is wrong with the home?" I've had this conversation with many clients. As a seller, your goal is to overcome objections to your home before the buyer even knows they exist. And from our experience, it is totally worth spending a little green to have a handyman knock out the list in a day rather than spending weeks on it yourself.